That you are here—that life exists, and identity.

Caroline likes photography and the Internet. Anthony likes sports. And poetry. They meet when Anthony volunteers to work with Caroline on an English project about Walt Whitman's Leaves of Grass.

The end will leave you talking.

The play is full of witty dialogue that resonates with teens and adults.


Winner of the National New Play Network Rolling Premiere Award 2013 and Finalist for the Susan Smith Blackburn Prize!



JCC Sabes Theatre | 4330 Cedar Lake Rd S, Minneapolis, MN 55416 REGIONAL PREMIERE

February 6th - 22nd, 2015

Friday & Saturday at 7:30
Sunday Matinees at 2:00


On February 15th, we will be hosting a talk back with the cast, crew, and individuals whose lives have been touched by the themes and ideas of the play.


Approximately 75 minutes
No Intermission
Appropriate for audiences that would see a PG or PG13 movie.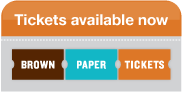 ---
"Director Mark Hauck guides his two young actors well, and both Newhard and Beaird prove more than capable of carrying the show and getting us to invest in these two oddball characters and the possibility of their becoming friends. " - Matthew Everett, TC Daily Planet

"Schlatter grounds the play in the kind of reality I'd convinced myself to do without when seeing productions by smaller theater companies. It's eye-catching in its attention to detail and the truth of rendering reality in the unreal context of a proscenium arch."
- Matthew Everett, TC Daily Planet


---
---
CAST
Chelsie Newhard (Caroline) is thrilled to be making her acting debut with Public Theater, having previously worked behind the scenes on last season's production of Macbeth. Favorite roles includes Catherine in The Heiress (Festival 56), Emily in The Marriage of Bette and Boo (Theatre in the Round), Helena in The Rover and Irina in Three Sisters (UMN/ Guthrie BFA Program), and Louise/ Tony in South Street (Dowling Studio). She holds a B.F.A. from the University of Minnesota/ Guthrie Actor Training Program and attended the Pennsylvania Governor's School for the Arts where she was the recipient of their 2008 Arts Advocacy Award.

---
| | |
| --- | --- |
| | Ricardo Beaird (Anthony) is excited to be working with Public Theater for the first time! Mr. Beaird moved to Minnesota about a year ago to work with the educational touring company, Climb Theatre. A native of Tennessee, he has performed with numerous southern theatre companies, such as Marc Antony in Julius Caesar with Nashville Shakespeare Festival and Cliff in The Rotten Core with Tennessee Repertory Theatre. He received his B.A. in Theatre Arts and Marketing from Middle Tennessee State University. Upcoming productions are with Classical Actors Ensemble on The Duchess of Malfi. Ricardo would like to thank Tostino's party pizzas, his friends, and his family for always being there when he needs them. He loves them very much. Enjoy the show! |
---
creative team
Lauren Gunderson - Playwright

Lauren Gunderson is the 2014 winner of the Steinberg/ATCA New Play award and was a finalist for the Susan Smith Blackburn Prize for I and You. She studied Southern Literature and Drama at Emory University, and Dramatic Writing at NYU's Tisch School where she was a Reynolds Fellow in Social Entrepreneurship. Her work has been commissioned, produced and developed at companies across the US including South Cost Rep (Emilie, Silent Sky), The Kennedy Center (The Amazing Adventures of Dr. Wonderful And Her Dog!), The O'Neill, Denver Center, Berkeley Rep, Shotgun Players, TheatreWorks, Crowded Fire, San Francisco Playhouse, Marin Theatre, Synchronicity, Olney Theatre, Geva and more. Her work is published at Playscripts (I and You, Exit, Pursued By A Bear, and Toil And Trouble) and Samuel French (Emilie). She is a Playwright in Residence at The Playwrights Foundation, and a proud Dramatists Guild member. She is from Atlanta, GA and lives in San Francisco. LaurenGunderson.com and @LalaTellsAStory

Mark Hauck - Director
Mark is the artistic director of Public Theater. Previous PTMN directing credits include: Macbeth, As You Like It, Romeo and Juliet, Midsummer Night's Dream. Co-founder of Great River Shakespeare Festival in Winona, MN where her served as the Executive Producing Director. He was the director of the Hopkins High School theater program. He has directed or designed over 60 plays, and his work has appeared at Great River Shakespeare Festival, History Theater, Park Square, Mixed Blood, Eye of the Storm, Theatre Latte Da, Milwaukee Rep, The Commonweal Theater, Paul Bunyan Playhouse, and the Friday Night Live at the Berkshire Theater Festival where he interned under Artistic Director Josephine Abady. Mark has directed plays for UMN/Guthrie Theater BFA Actor Training Program, Regis University, Colorado Mountain College, and St. Paul Academy. Mark has an M.F.A. in Theatre Design/Production from The University of Minnesota and a B.A. in Humanities from Regis University.

Bri Collins - State Manager

Bri graduated with a B.F.A. in Theatre Design/Technology from UW Stevens Point. Since then she has been stage managing for over two years at theaters all around the Twin Cities area such as Lyric Arts, Lakeshore Players, Freshwater Theater and Theatre in the Round. She is so excited to work with Public Theater of Minnesota for the first time.

Tyler Stamm - Assistant Stage Manager

Tyler Stamm is from Milwaukee, WI and has lived in Minneapolis for the past three years. He's performed, designed, directed, and produced with numerous theatre companies and is excited to be working with the Public Theatre of Minnesota as a part of this production. Tyler also works as a scenic/mural painter, a mask maker, and teacher.


Lucas Skjaret - Costume Designer

This is Lucas' third show with PTMN, with designing costumes for Macbeth and As You Like It. His recent designs have been Bloody, Bloody Andrew Jackson with Minneapolis Musical Theatre and Don't Dress for Dinner at Theatre in the Round. Although his focus is directing, he had worked in a variety of artistic positions with companies like Freshwater Theatre, Market Garden Theatre, Yellow Tree Theatre, Anoka Middle School for the Arts, Box Wine Theatre, Park Square, Six Elements Theatre, Jefferson High School, The University of North Dakota, and Teater Neuf in Norway. He has his B.A. in Theatre Arts and Scandinavian Studies from The University of North Dakota and studied at the University of Oslo with the Ibsen Centre and The International Summer School in Oslo. He was an Artistic Intern at The Playwrights Center for Fall 2014 and is the artistic administrator of Public. www.lucasskjaret.com.
Eli Schlatter - Scenic Designer

Eli is a freelance scenic designer and technician in the Twin Cities, and has worked with groups such as Yellow Tree Theatre, The Children's Theatre Company, The Jungle Theater, The Moving Company, Walking Shadow Theatre Company, Theater in the Round and as a technician for the Minnesota Fringe Festival. He has interned with The Children's Theater Company and Cirque du Soleil's KÁ in Las Vegas. This is his first time with the Public. He holds a B.F.A. in Theater Design and Production from the University of Michigan, Ann Arbor. www.elischlatter.com.


Barry Nelson - Lighting Designer

This is Barry's 4th show with PTMN, having designed lights and managed equipment for the last 3 summer Shakespeare productions. His most recent design credit was with Chanhassen High School in the production of Almost Maine, in which he spearheaded the Scenic and Lighting Design. During his 5 years as the Theater Manager at Eastern Carver County School District, he oversaw theater operations of 12 productions per year as well as countless dance competitions between 3 performing facilities in the school district. Other organizations Barry has worked for included Chaska Valley Family Theater, Chameleon Theatre Circle, Minneapolis Musical Theatre, Ghost Light Theatre, The Dance Warehouse, MN State Thespian All State Show, and Paul Bunyan Playhouse (as the Resident Lighting Designer 2006-2010). Barry holds a Bachelor of Arts in Theater and Technology Education from Bemidji State University. He is currently working for Monkey Wrench Productions as a sales and installation associate and continues to freelance in the Twin Cities. www.barrynelsonproductions.com


Anita Kelling - Sound Designer

Anita is thrilled to be making her debut with The Public Theatre of Minnesota. Locally, she has designed for Park Square Theatre (The Red Box, 33Variations, andThe House on Mango Street), Walking Shadow Theatre Company (Gabriel ), Theatre Unbound (Girl Shorts, The Good Fight, and Julius Caesar), Freshwater Theatre (Mrs. Charles and The Beacon from Belle Isle) Theatre in the Round (Morning's at Seven, Appointment with Death, and Independence), 20% Theatre Company (If We Were Birds, Changes in Time, and Where We're Born), Minnesota Jewish Theatre Company (Handle with Care, Hanukkah Lights in the Big Sky, and The Magic Dreidels), COLLIDE Theatre Dance Company (Romeo and Juliet), Sabes JCC Theatre (Letters to Sala and The Children's Hour) and Chameleon Theatre Circle (Wonder of the World). Upcoming, she is designing The Hanukkah Guest at The Minnesota Jewish Theatre, Leah's Train with 20% Theatre, and Shooting Star at Park Square Theatre. Anita holds a B.A. in Theatre Arts from the University of Minnesota.

Special Thanks
Todd Bruse | The Carlson-Green Family | Rebecca Ousley | Heidi Bohnenkamp | Briana Patnode | Kyle Kehrwald | Spring House Ministries | Deb Murphy | Emma Schlatter | Zeke Milikan | Reed Polakowski